visual art:
Church series
As part of the Somewhere on the Horizon series, these paintings are inspired by the rural American church. The unique architecture of the church building can be a dynamic focal point of the landscape. There are some commissioned works here along with images inspired by my travels. Contact me for special commissions.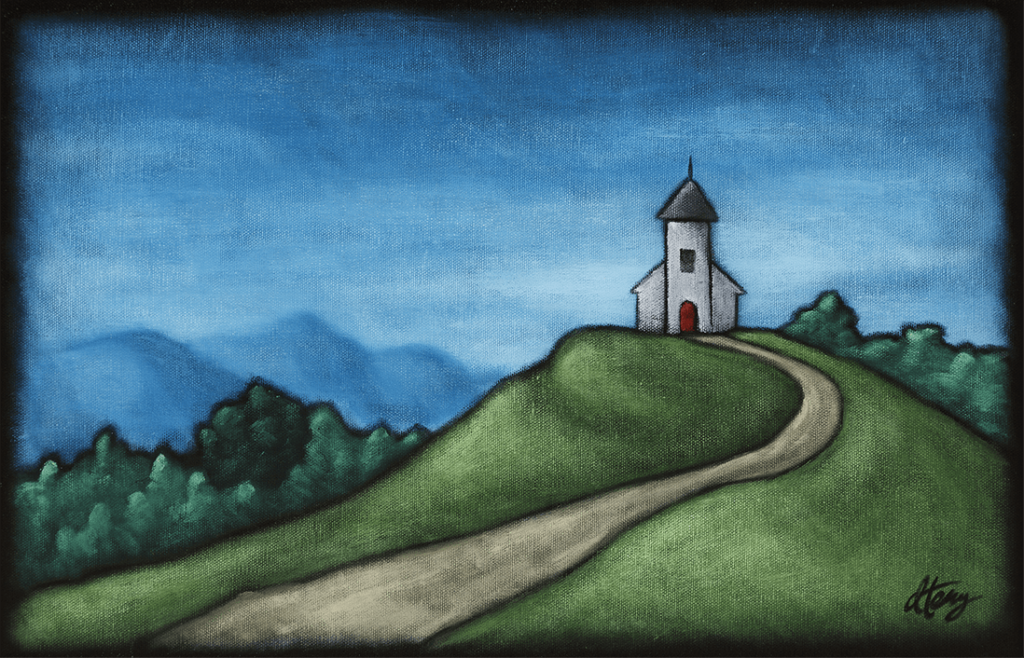 What could be a better combination of architecture and nature than a church on a hill?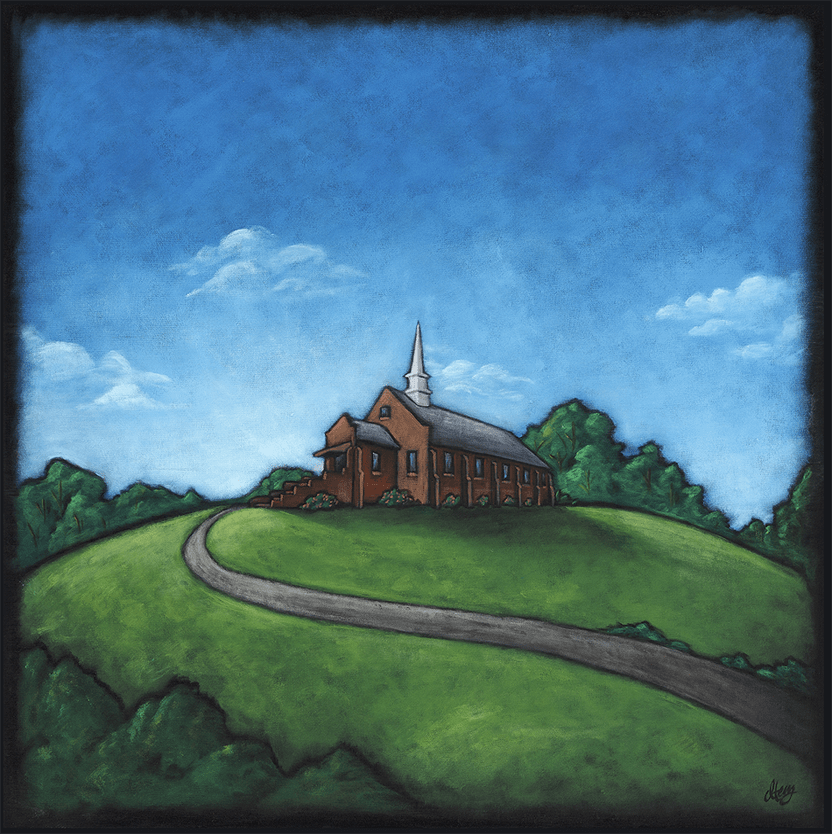 Commissioned work of Trinity Methodist Church in Henderson, Tennessee.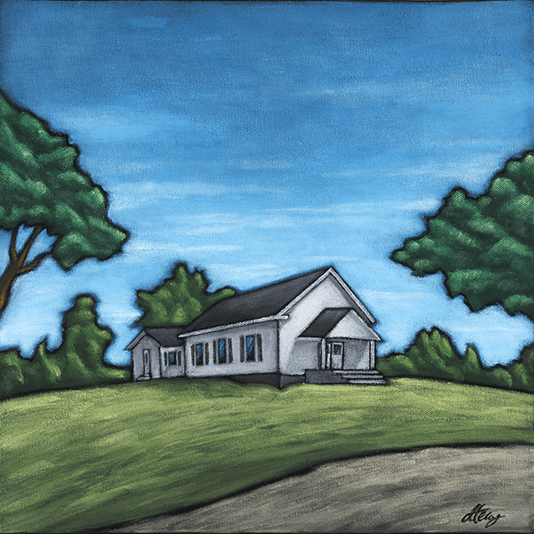 Commissioned work of three Methodist churches in the rural south.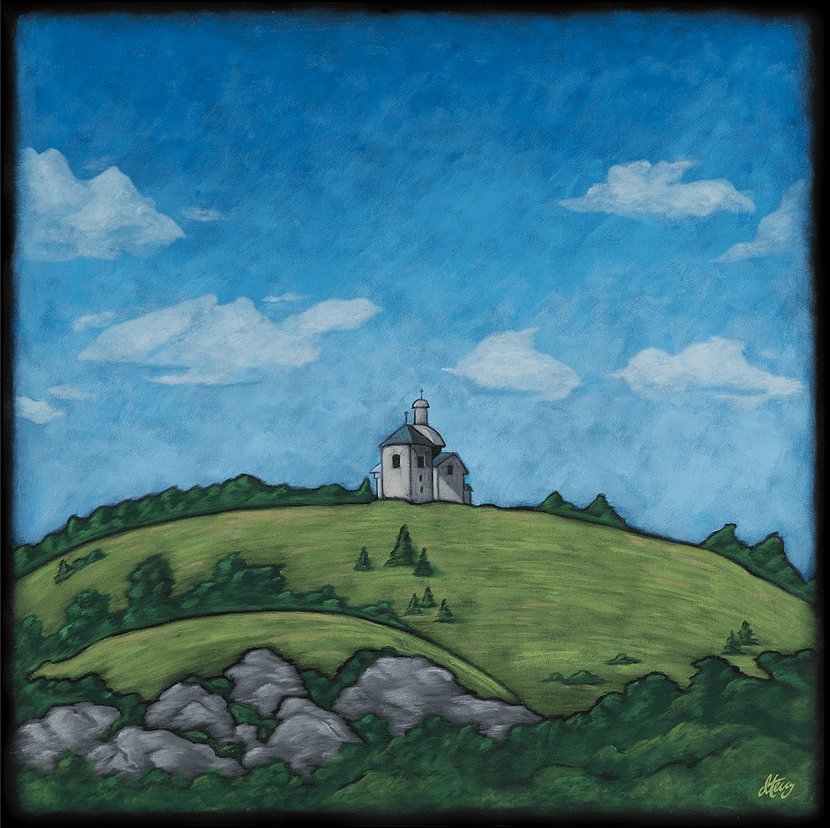 Driving across the border from Austria into the Czech Republic, I had to stop the car to take in the awesome view on the horizon of the Holy Hill. Acrylic on canvas. 30 x 30.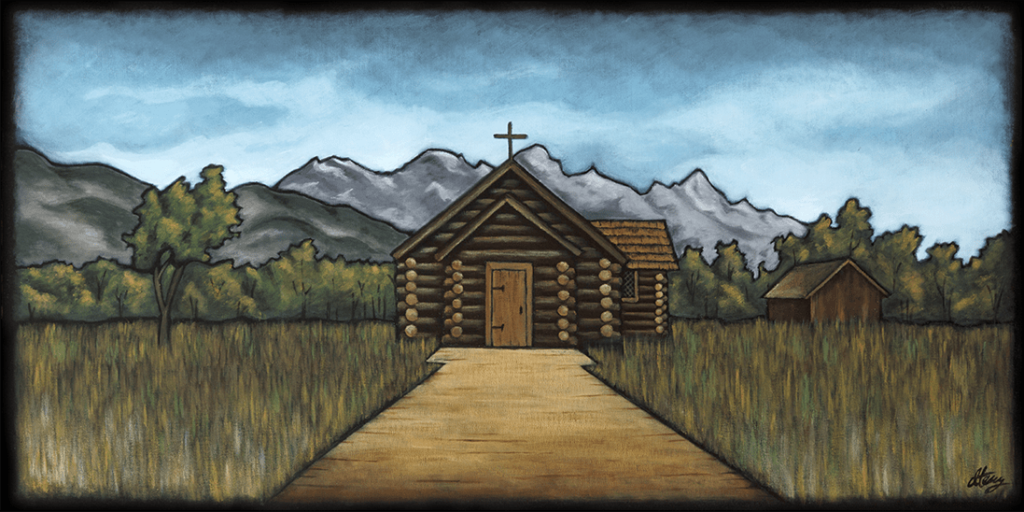 The iconic Chapel of the Transfiguration in Grand Teton National Park near Jackson Hole, Wyoming.
Acrylic on canvas. 36 x 18.