visual art:
Somewhere on the horizon
John Muir once said, "Most people are on the world, not in it." There is so much beauty and mystery to be found somewhere on the horizon. This series seeks to capture just a little of that beauty and mystery with paintings inspired by my own travels, photographs and visions. Original art available for purchase.
The lone tree fills the horizon regardless of the season. Acrylic on canvas. 18 x 14.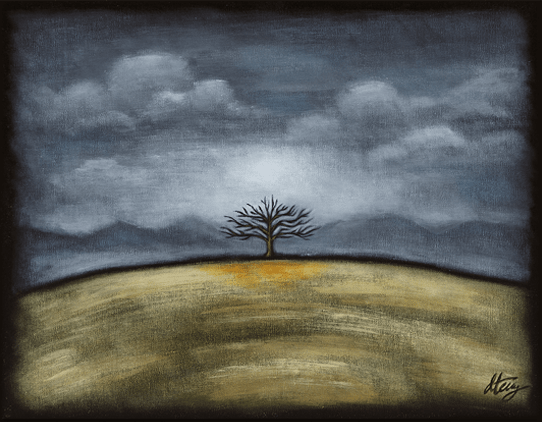 The color and mood are different, but the impact is the same. Acrylic on canvas. 18 x 14.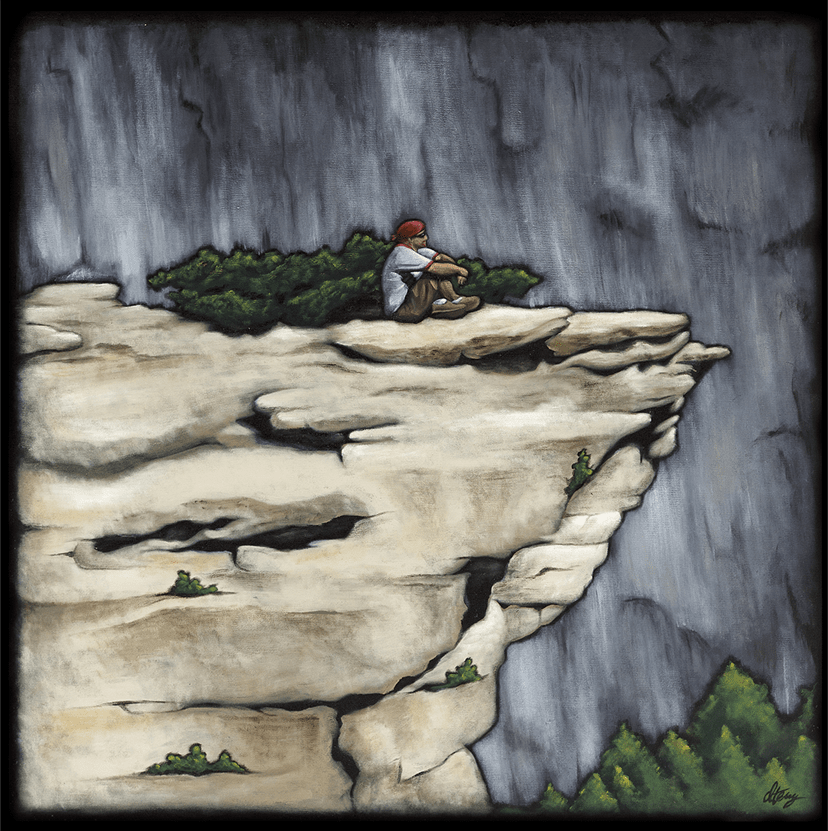 Self Portrait at Taft Point
Inspired by a photograph taken by my wife as I take in the amazing surroundings from Taft Point overlooking Yosemite Valley in Yosemite National Park. Acrylic on canvas. 30 x 30.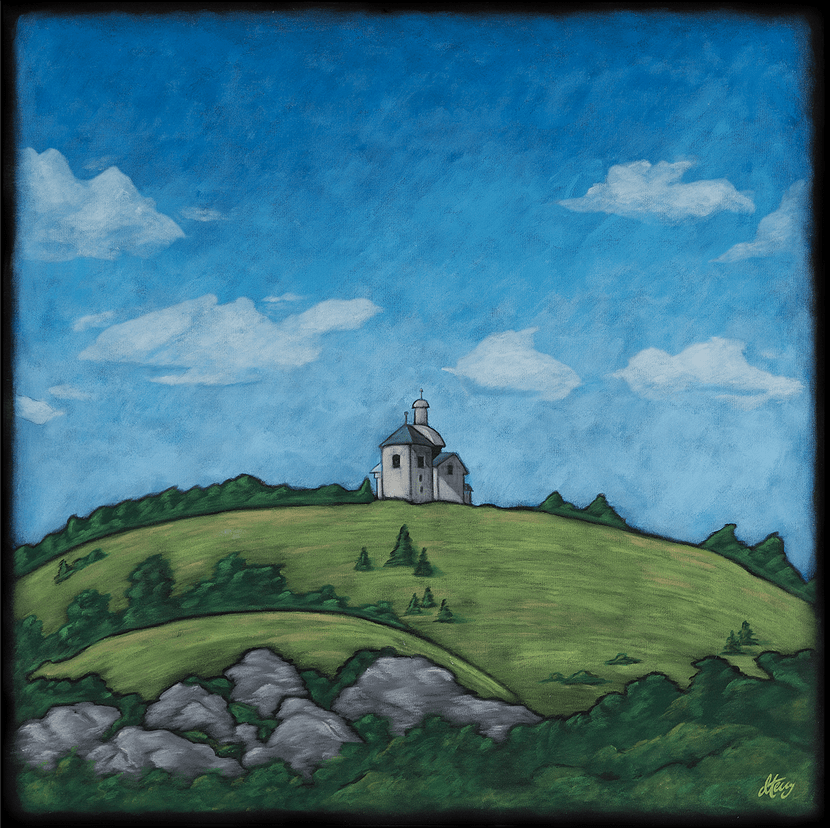 Driving across the border from Austria into the Czech Republic, I had to stop the car to take in the awesome view on the horizon of the Holy Hill. Acrylic on canvas. 30 x 30.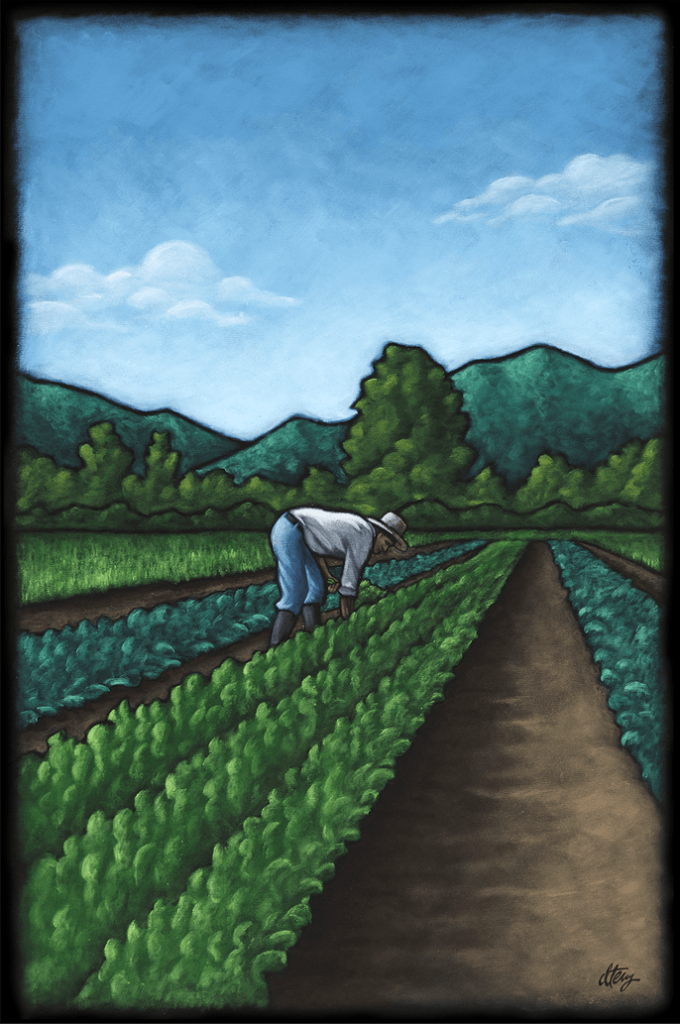 Adolfo was a hard working, photogenic subject on the beautiful Gaia Farm in Western, North Carolina.
Acrylic on canvas. 24 x 36.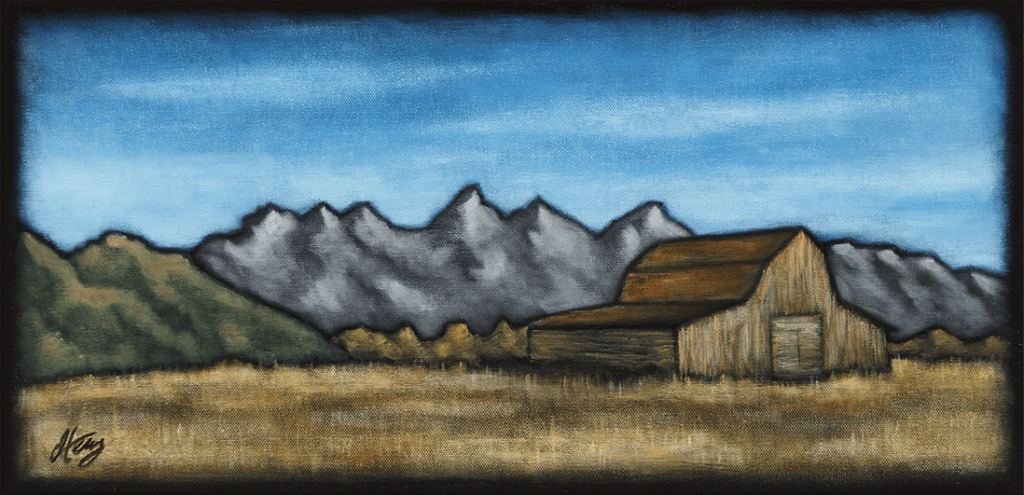 Moulton Barn has been the subject of endless photographs near Jackson Hole, Wyoming. When you experience it in person you understand why. And you go back. Acrylic on canvas. 20 x 10.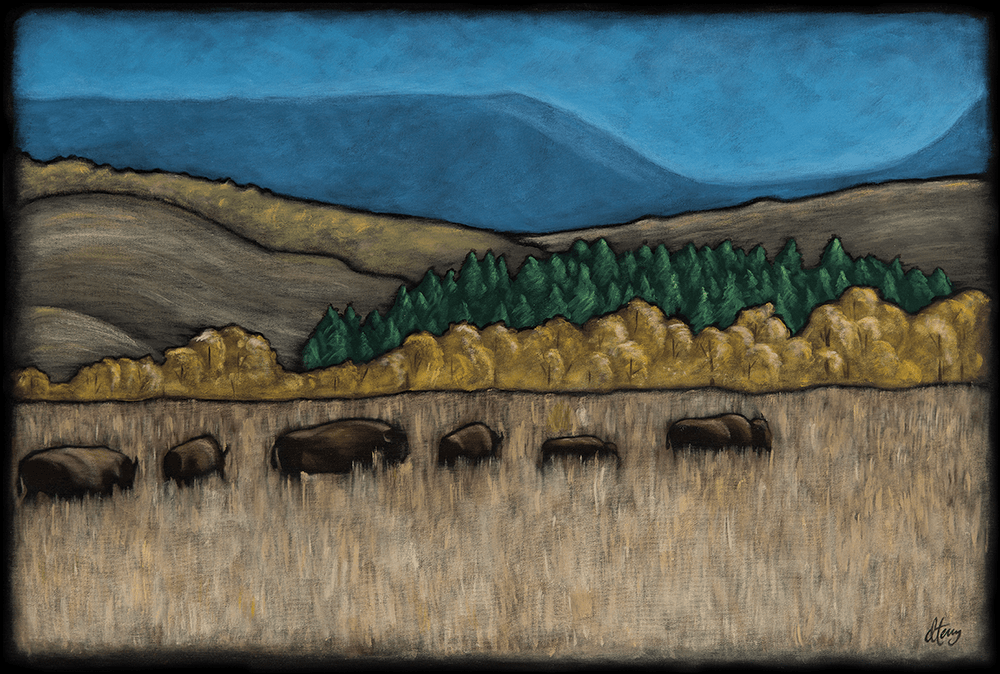 The buffalo often dominate the landscape in Wyoming. Almost as if they know they are your subject.
Acrylic on canvas. 36 x 24.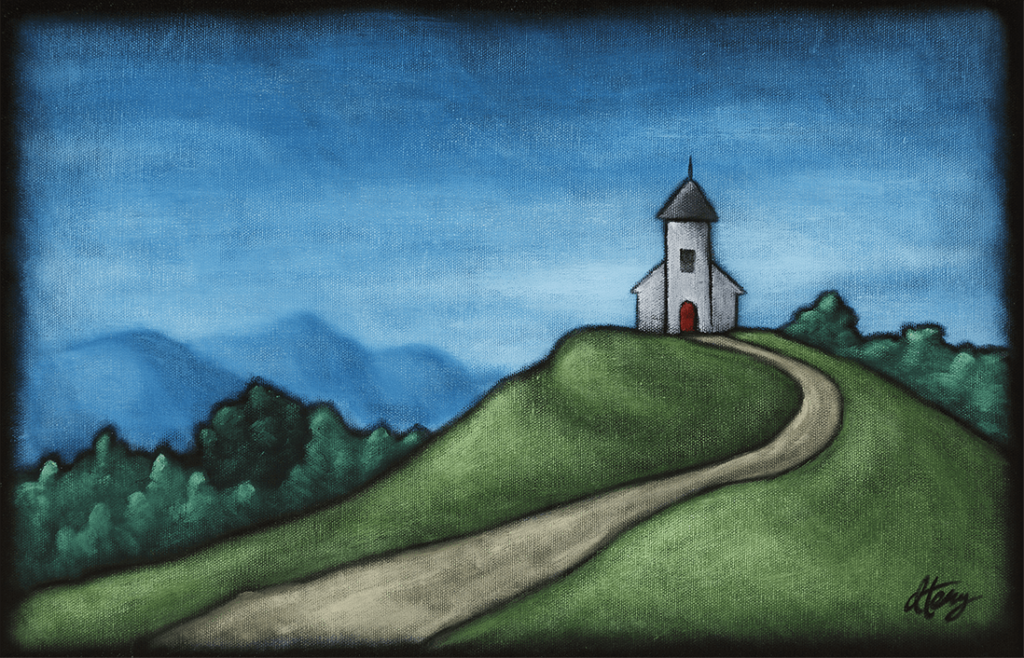 What could be a better combination of architecture and nature than a church on a hill?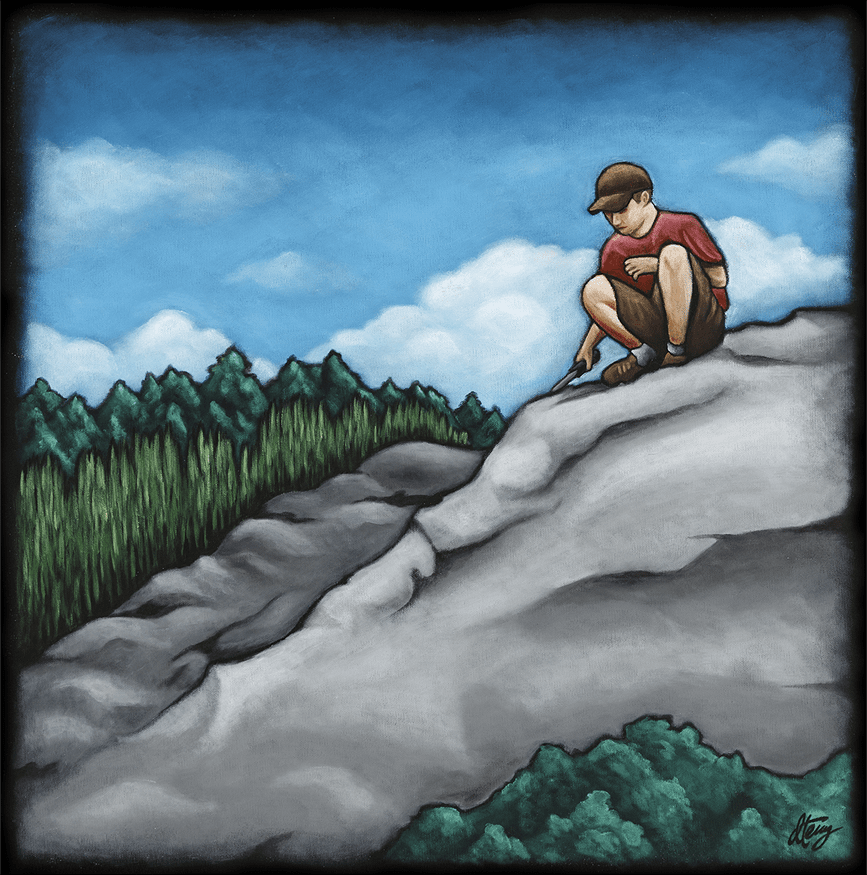 A boy's fascination with the natural surroundings hiking along the Blue Ridge Parkway in Western, North Carolina.
Acrylic on canvas. 24 x 24